Overview
A physician assistant (PA) is a healthcare professional who works under the supervision of a physician. PAs may work in any specialty and conduct physical exams, diagnose illness, prescribe medications, and assist in surgical procedures. PA programs originated in the 1960s as a way to address the growing physician shortage in the country. Because of this, a majority of PAs practice primary care, often in rural or inner city areas. The Physician Assistant Education Association (PAEA) has a great website that can help you learn more about what a PA does and how to prepare for PA school. PA Focus provides current news and information for future PA students.
Prerequisite coursework
Prerequisite coursework for PA programs varies from school to school. Common requirements include anatomy and physiology, general biology, microbiology, chemistry, organic chemistry, psychology, and statistics. It is up to you to research the schools you are interested in and make sure that you meet all of their specific requirements. The PAEA publishes a free resource called the PAEA Program Directory that will be useful in researching school prerequisites.
The major you choose for your undergraduate degree does not affect your chances of being accepted to PA school, but there are tips about choosing a major available.
Applying
One of the most difficult aspects of applying to PA school is navigating the different prerequisite coursework and admissions requirements of the schools you are interested in. We strongly recommend that you make a spreadsheet detailing the information you gather about each school in order to help you meet the requirements of each school and to make an informed decision about where to apply. To give you an idea where to start with this, we made a sample spreadsheet for you. Recognize that this is an example and should be adapted to suit your needs. The y-axis will very likely include many more details than we have listed as you work on this over the years. Below are some important details about the application process.
PA schools typically use the Graduate Records Examination (GRE) as their standard admissions test, but some also accept the Medical College Admissions Test (MCAT).
Most PA schools use the Central Application Service for Physician Assistants (CASPA), to help streamline the application process. This allows you to fill out one primary application, which after processing, is then sent to all the schools to which you wish to apply. After this, you will also fill out supplemental applications for most schools.
Letter of recommendation requirements vary from school to school. Letters may often be required from a practicing PA or from professors who have taught you in a course. Again, you are responsible for researching the requirements of the schools to which you would like to apply.
One of the most important parts of the application is the interview. Be sure to prepare thoroughly!
Extracurricular activities
PA programs expect students to be involved in numerous extracurricular activities in addition to their academic course load. Uniquely, PA schools require applicants to have had 1,000-4,000 hours of paid work experience involving hands-on, often paid, patient care.
PA Shadowing Experience
Eighty percent of PA programs require a specific amount of direct patient contact experience at the time of application. The number of hours varies by program and is based on the mission and preferences of each individual school. The most common types of clinical experiences that applicants list include:
Physician shadowing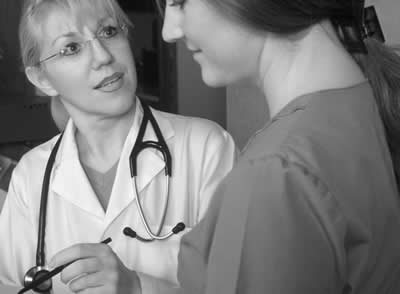 EMT certification & practice
Nurse's aide
Medical scribe
Physical Therapy aide
Phlebotomy
Hospital volunteer
Medical assisting